தமிழகச் சிறைத்துறையின் சீர்திருத்தப் பங்காளிகள் திட்டம் வெற்றியைக் காண ஆரம்பித்துள்ளது..
இந்தத் திட்டத்தின்கீழ் திருந்திய சிறைவாசிகளுக்கு வேலையில் அமர்த்தும்படி வியாபார நிறுவனங்களுக்கு கோரிக்கை விடுத்தப்பட்டது.
இரண்டு நிறுவனங்கள் ஏறகனவே நேர்காணல் மற்றும் இதர தேர்வுகள் மூலம் தகுதியானவர்களைத் தேர்ந்தெடுத்துள்ளார்கள். இப்படி தேர்ந்தெடுக்கப்பட்டவர்களின் பெயருக்கு
எதிராக சிறையில் பராமரிக்கப்படும் கணினி விவரகத்தில் ஒரு பதிவு செய்யப்படும். பிறகு அந்தச் சிறைவாசி சிறையை விட்டு போகும்போது அவர் அந்த நிறுவனத்திற்கு
சென்று பணியில் அமர திசைகாட்டப்படுவார்.
நன்னடத்தை அதிகாரிகள் மூலமாகவும், இன்னும் சில முறைகளை ஆண்டும், சிறையை விட்டு போகும் சிறைவாசிகளின் நடத்தையைக் கவனிக்க ஒரு திட்டம் அமுலுக்குக்
கொண்டுவரப்படவுள்ளது.
வேலை வாய்ப்பு கிடைப்பதால் சிறைவாசிகள் பணியில் அமர்ந்து புது வாழ்வு தொடங்க ஆர்வமாக இருக்கிறார்கள்.
The Reformation Partners Scheme of Tamil Nadu Prisons has elicited very good response.
Under this Scheme an appeal was made to business groups to give employment to reformed prisoners.
Two companies have already come and conducted interviews and other tests and selected personnel fit for jobs. An entry about the company that has selected them will be made against
their name in the database of prisoners. When the prisoner gets released, he will be directed to report for job at the company.
A system of checking the post-release behaviour of the prisoner is being put in place with the help of Probation Officers and others. If necessary a network of voluntary watchers will be created to
watch the behaviour of these released prisoners.
The selection process has electrified the entire prison and the prisoners are enthusiastically waiting to go out and settle down in jobs.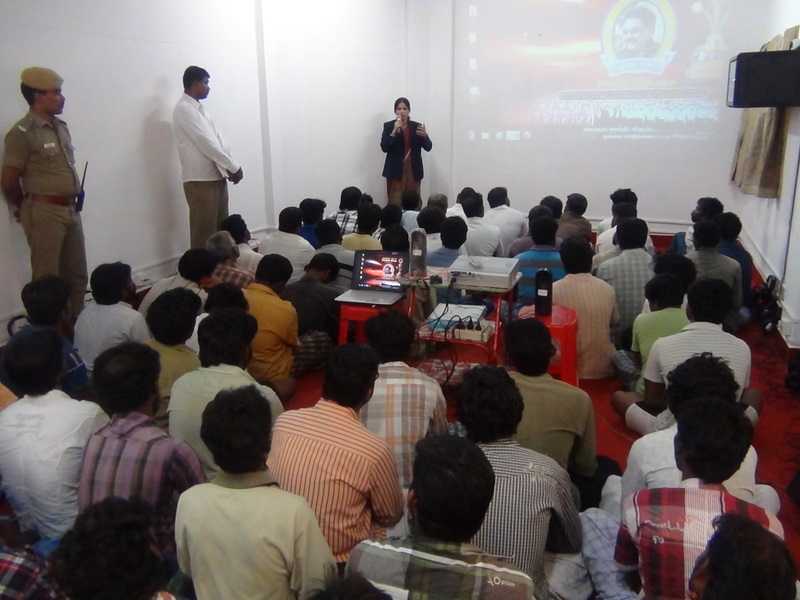 Diamond groups of company HR Mrs.Hema address the company profile to the Prison inmates. Click here to view more photos...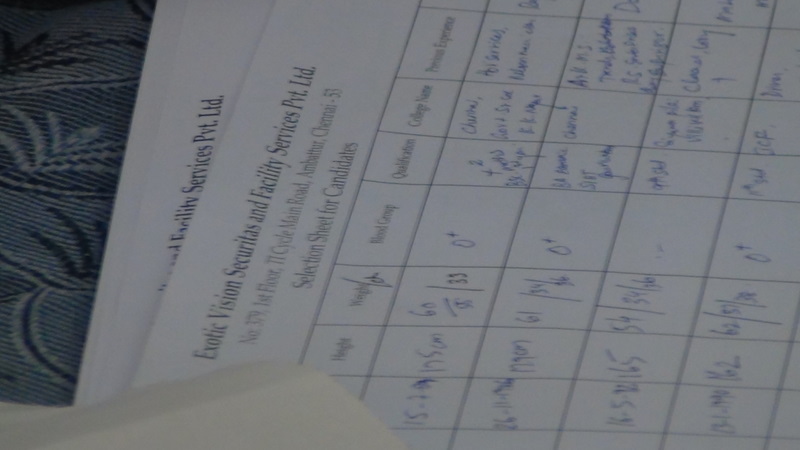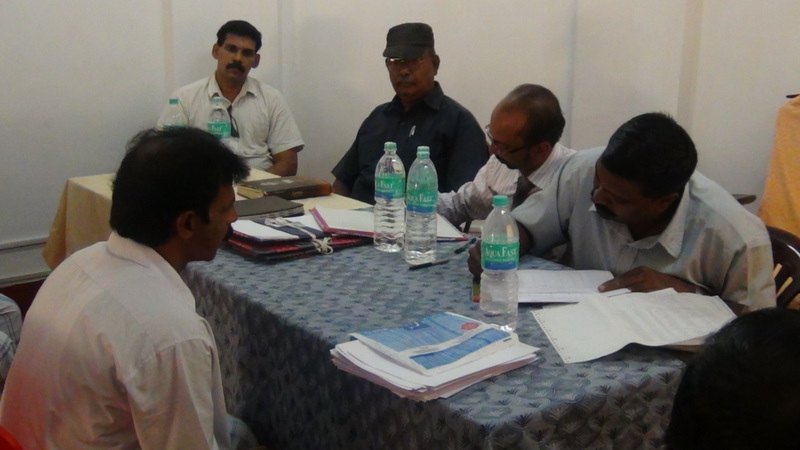 Exotic vision security & facility service companyconducted the interview to the prison inmates.
Tr.A.Suhail Sarfaz Managing Director, Tr.A.Udayakumar Chief Executive offcer and member of the company Tr. Ashokumar, Pradeep and Subari and vinayagamoorthy conducted the interview
The team followed the standard rule selection method like
1)Height measurement
2)Weight Measurement
3)Chest Measurement
Nearly 65 Prisoners were participated in the interview sessions. The company surprised about the prisoners involvement during the interview, The Managing director Tr.Suhail sarfaz Tr.Udhayakumar  organize the interview for the following categories
1)Security
2)Driver
3)Driver cum Security
4)Tailor for the Security  wears
A deep discussion has been made with the Superintendent of Prisons about the prison inmates.
The managing director Tr.Suhail shortlisted 35 candidates out of 65 candidates. They have been selected for the preliminary   selection and they will conduct  psychological test and finalized the selection list .

Exotic vision security & facility service companyconducted the interview to the prison inmates. Click here to view the Photos...